August 2nd, 2008 | Niki
Tiffany & Co Fall/Winter 08-09: Lily Cole, Sasha Pivovarova & Shalom Harlow
The new Tiffany & co. advertisements, featuring Lily Cole, Sasha Pivovarova, Shalom Harlow and Liya Kebede are to be reckoned with.
I am loving Lily's bright orange hair wrapped in the silk scarf and the daisy prop, the only thing; I find myself more concerned with how gorgeous lily looks, rather than the jewelery itself. It looks sort of outdated? I mean, I understand that the heart is Tiffanys' staple item, and who doesn't love a heart pendent? Otherwise, the photograph is beautiful.
I am absolutely in love with the butterfly pin on liya kebede. I want it. I need it. It is such a fresh look, it is magnificent pinned onto her dress. Like a perfect little diamond encrusted butterfly just 'landed' on her side. Stunning.
Anyways, the collection is beautiful. Not really anything innovative, but gorgeous jewels and cuts, as I'm sure you already imagined.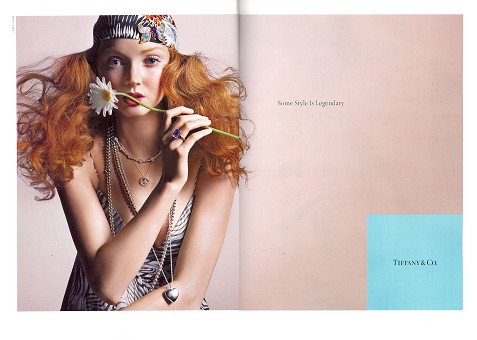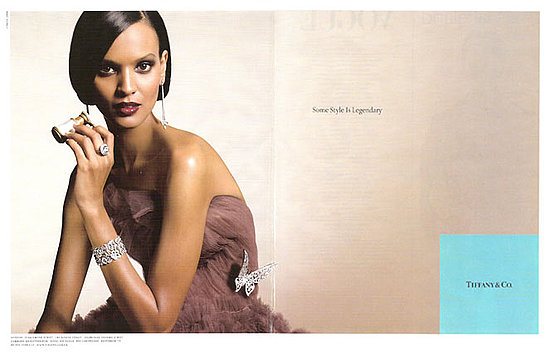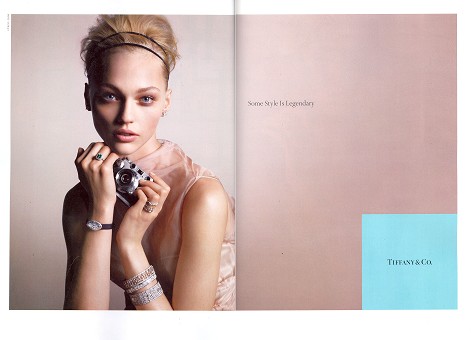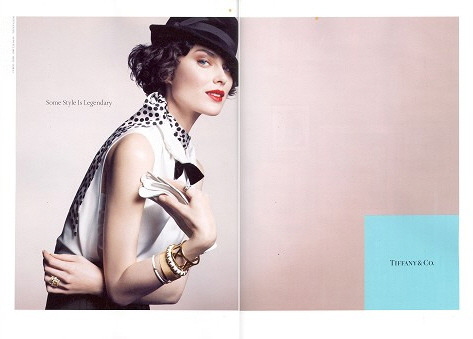 Popularity: 1% [?]
Topics:
Designer spotlight
,
Fashion Scoops
,
Fashion Shows
,
Faux Pas
Tags:
lily cole
,
liya kebede
,
sasha pivovarova
,
shalom harlow
4 Responses to "Tiffany & Co Fall/Winter 08-09: Lily Cole, Sasha Pivovarova & Shalom Harlow"